Saturday, March 11, 2006
Still up and crafting
It's been a while since I last posted, hasn't it. I assure you, o my meagre band of readers, it is not because I have not been busy, but because I'm working on a rather involved project that will take a while to come to fruition. Of course, since I have the attention span of a fruit fly, I couldn't resist taking some diversions.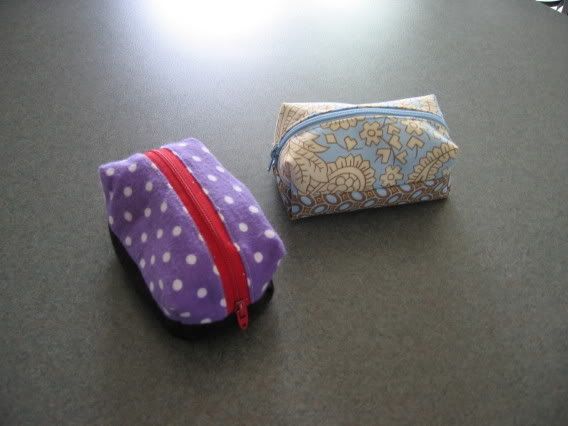 Here are some little tiny cosmetic bags from a Japanese pattern that Small Hands uploaded. I omitted the handles. I love this pattern. The end product look so smart and structured, especially when the fabric is interfaced. It's a basic pattern that I'll be able to alter for all sorts of little bags.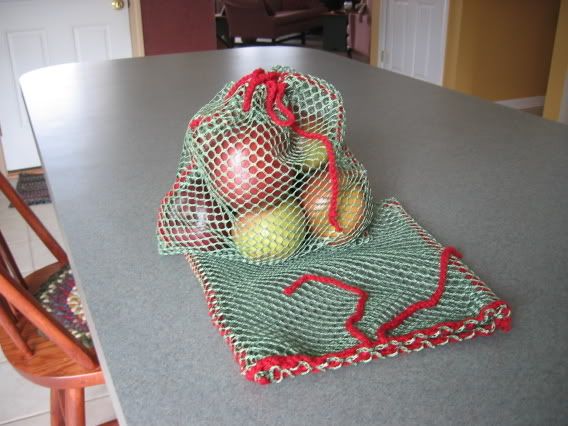 Despite the name of this blog, I'm not just a seamstress, you know. I also knit and crochet. I found this great netting material at my local fabric store for a dollar a yard. It was such a great deal that I bought two yards without knowing what I intended to do with it. The netting would be impossible to sew without manufacturing fabric strips to use as stabilizers first, which would be a pain, but then I realized that they could be croched together by hand much as the edge of a handknit sweater is finished! Adding a drawstring makes for an extremely practical little bag. I might add a tute later on to this post to explain how it's done.
Using this construction technique, I want to make a car organizer that hangs off the back of the front seat as well as perhaps a beach bag. It takes no time at all to put together.