Thursday, March 02, 2006
Just what I need...another pair of pajamas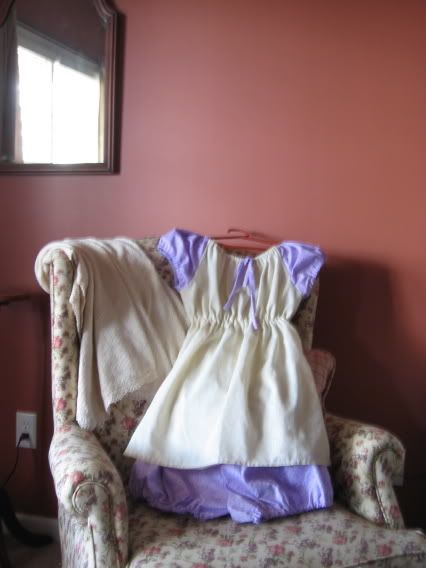 How fickle I am. I was just talking about how much I loved sewing bags and how much more fun they are than clothing items, and here I am abandoning my hobobag project halfway to sew some totally totally superfluous-to-requirement nightwear. The pattern is McCall's 3854, which is supposed to be a junior pattern, but the size 10 fits me just fine (is roomy, in fact).
I'm really pleased with how this turned out. Making the sleeves and bloomers out of a contrasting fabric definitely made the design more intersting. My only worry is that the delicate muslin fabric would not hold up properly in the washing machine. We'll see.
I also really like the top design. Made of a sturdier fabric, without a tie, I think it might be a nice peasant-style blouse.