Tuesday, February 07, 2006
Bags o' bags
For some reason, I love making bags. I think this is because I enjoy working with smaller pieces of fabric, so that they are all under my control, and also because I have a short attention span, making many garment projects mindnumbingly boring. Bags are always fun and practical, even the tiny totes in this picture, which I now use to keep my notions organized.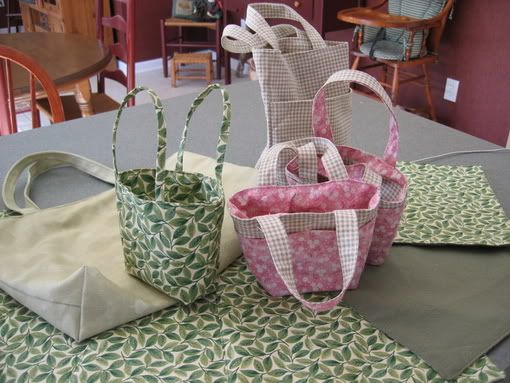 The method for making these totes can be found at the
kickass tutorial
written by
Super Eggplant.
My next bag project, which is moving forward concurrently with a very ambitions boned bodice project, is going to be a
duffel handbag,
instructions from
savvy seams.
Stay tuned...